Welcome to my ultimate content library for
multi-passionate creatives
You've spent too long being misunderstood because you have many passions (and you're actually
good at all of them
).


You're not flaky, wishy washy, or all over the place. You're a
multi-passionate creative
, and it's time to embrace your many talents as a gift,
not a burden
.


Gain the exact tools you need to feel
focused
,
confident
, and
ready to make an impact
in your life and business, when you gain access to the Joi Knows How Content Suite.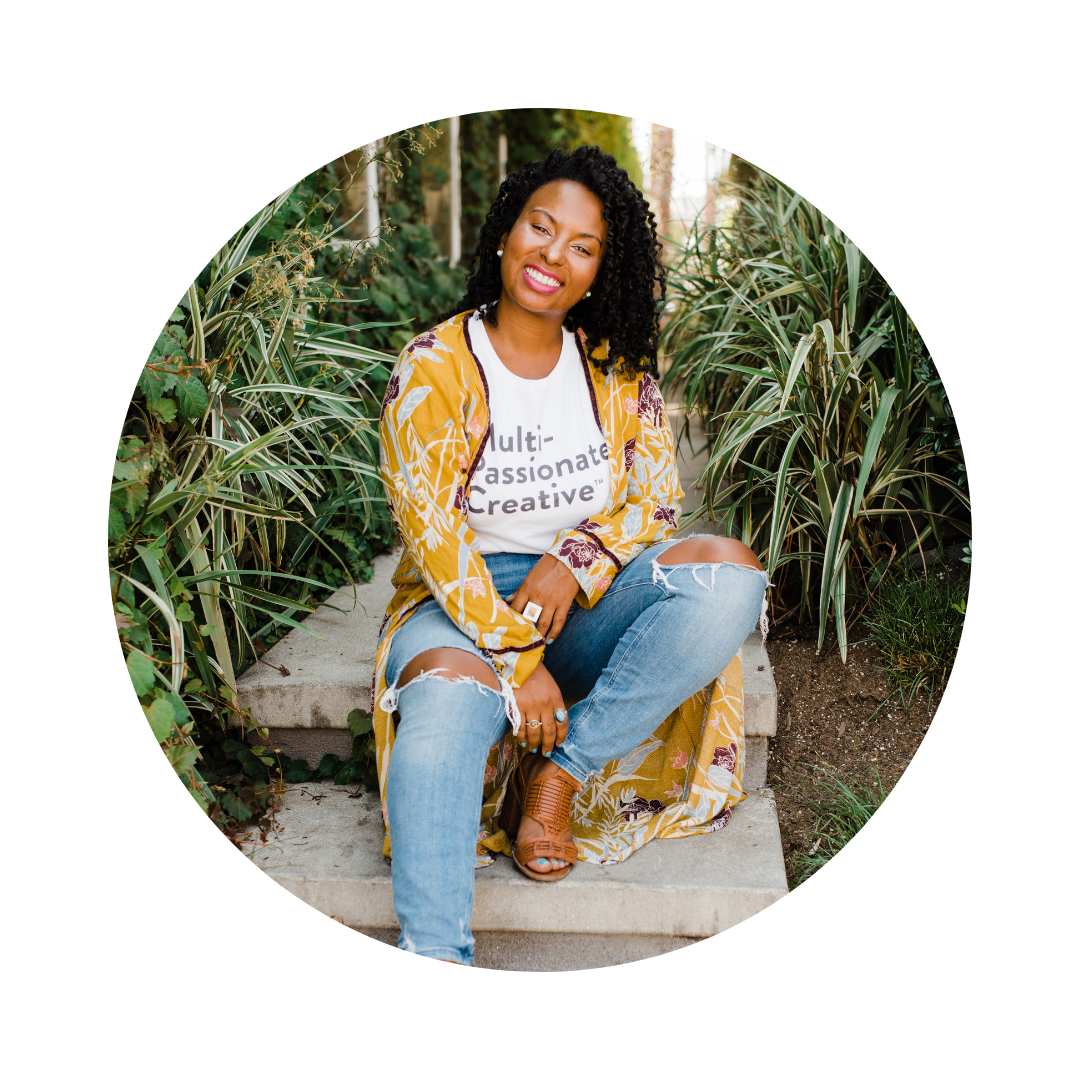 Hi, I'm Joi!
I'm a multi-passionate creative. I say that with confidence now, but it wasn't always this way. For most of my life, I was ashamed of having so many creative outlets. I thought that in order to be successful, I needed to figure out what my one "thing" would be and get really good it, leaving my other passions behind.
Then, I made a shift. I woke up one day and decided that I wasn't going to choose. 
I found my voice. I started a blog, I created a personal brand. I got nationally published in my favorite magazine, I began speaking on podcasts. I landed my first speaking engagement.
I learned when to focus and when to pivot, how to overcome shiny object syndrome, and why most business advice would need to be adapted in order for it to apply to me as a multi-passionate.
With this newfound confidence mixed with the practical tools and mindset shifts, my world opened up. And that's exactly what I want for you.
"The universe dropped Joi into my life at a time when I didn't even know how - or that it was possible, to embrace my multiple passions, without feeling guilty about not having a 'niche' to describe what it is that I 'do'. During a month of 1:1 coaching sessions with Joi, she guided me towards the clarity I needed to propel my business forward in the (perhaps for the very first time) aligned right direction that has since allowed my business to thrive like never before. I'm beyond grateful to now call Joi a friend in real life, and will forever refer to her as 'the multi-passionate creative queen' everyone needs in their life." 
-Kate Killoran
 "I could fill up pages worth of praise for Joi. She has the unique, special ability to connect with everyone she comes into contact with. Joi is a "practice what you preach" type of person, and I've seen her pour her heart and soul into building a truly collaborative, uplifting space for creatives of all kinds. Joi's commitment to empowering creatives and helping them reach their career goals is nothing short of inspiring."
-Arielle Frank
Signature Course ⇢ Cultivating Confidence as a Multi-Passionate Creative


Two-Part Course ⇢ Finding Focus the Multi-Passionate Way (Part 1 & 2)
Guest Educator Course ⇢ Brand Magick by Kaitlyn Visser
Guest Educator Course ⇢ Starting a Podcast to Build Your Personal Brand by Hayley Luckadoo


Focused AF⇢ A library of resources to help you stay focused
Become Your Own Graphic Designer with my Canva Quickie Tutorials


Monthly Digital Magazines
Podcast Suggestions
Digital Reading Nook (Book Suggestions)
Secret Stock Photo Library
and so much more!


"Joi is a gift. I asked to join the Creative Abundance Tribe because for as long as I can remember I was told I was a jack of all trades and master of none. After being in this group I felt seen and supported by Joi and others in the group. No matter what was needed someone had advice or support. I also had a private call with Joi and she was the most caring person ever. I'm looking forward to working with her more in the future."
-Keanne (community member)